Jazz on Maui
See below for current Jazz happenings on Maui.
Jazz Maui presents
2017 East Meet West Festival
The festival is where Eastern and Western Music, Art and Culture collide and inspire!
The East Meets West Festival is happening to encourage cross-cultural dance and musical collaborations. Explore a variety of styles and movements from east and west.  Our two-night program features an exciting lineup of professional jazz fusion and dance artists along with community orchestras and student combos.
Thursday, May 25 at 6 pm
All That Jazz – an intimate, at-home concert, featuring the Ictus Band
with short performances by June Skies Jazz Combo, Billy Chang & Tara Pandeya
East Meets West themed pupus and wines included – $50 per person
Hosted by Mary Anne Fitch & Nam Le Viet in Lahaina
Friday, May 26
'Iao Theater in Wailuku

6:30 – 7:30 pm  Na Ali'i Big Band and Chop Suey Jazz Orchestra (Maui)
7:40 – 8:30 pm Cultural Dance performances:

Angel Prince (Hawai'i Island)
Toni Pasion (O'ahu)

Billy Chang (Taiwain) and Tara Pandeya (USA)
8:45 – 9:30 pm Ictus – Jazz Fusion Band  (Spokane & Gonzaga University)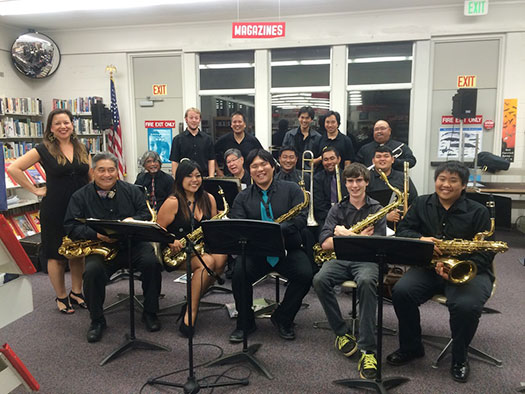 Saturday, May 27
'Iao Theater in Wailuku

6:30 – 7:15 pm  June Skies Jazz Combo (Maui)
7:30 –  8:20 pm Cultural Dance performances:

Sarala Dandekar (Maui)

Akari Ueoka (Maui)
Jazmyne Koch Geis (Maui)

Billy Chang (Taiwan) and Tara Pandeya (USA)
Musical accompaniment by Zan on bamboo flutes
8:45 – 9:30 pm Ictus – Jazz Fusion Band (Spokane & Gonzaga University)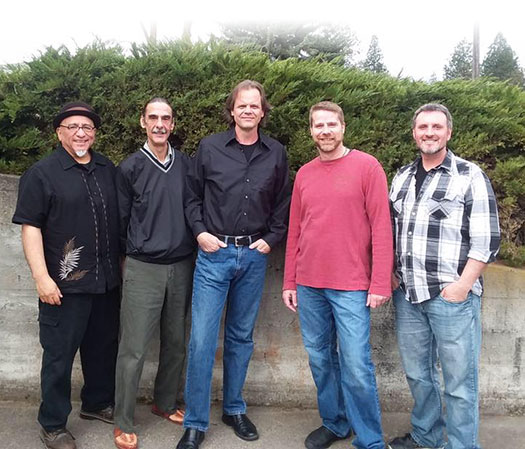 Tickets are $25 and $15 and will soon be available at MauiOnStage.com (see "Buy Tickets, other events")
Music & Dance Workshops

Tuesday, May 23, Wednesday, May 24
King Kekaulike High School in Pukalani
2:30 – 3:30 pm Open Improvisation and Jazz Technique Clinic for all ages – Free
3:30 – 5 pm Jazz Band Rehearsal – Open to observers
Free Jazz Music clinics will be available to students and other musicians
Saturday, May 27
Maui Arts & Cultural Center in Kahului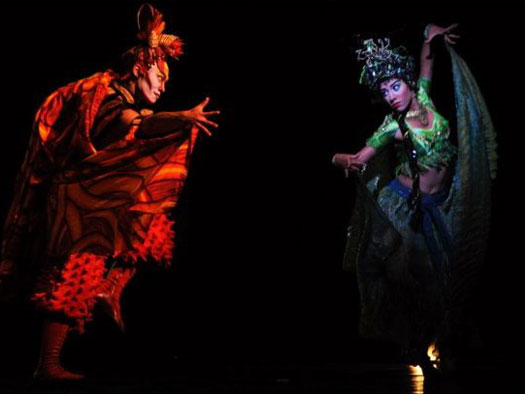 Cultural Dance workshops will be held in Omori Studio A from 9 am to 5 pm, $5 donation is suggested for each participant.
To register for the workshops, call 808-283-3576
Mahalo to Our Sponsors
Hawai'i Tourism Authority, County of Maui Office of Economic Development, Makana Aloha Foundation, WorldWide Music Ventures, Story of Hawai'i Museum, Zanboo Flutes
For more information on these events, contact Bryant Neal at (808)283-3576
Jazz Maui is presented by Arts Education for Children Group, a nonprofit organization founded in 1996 that is dedicated to providing opportunities for artistic and cultural enrichment.
Jazz Maui provides an opportunity for local residents, music students, aspiring young musicians, professional musicians, and jazz music aficionados to participate in and/or attend high quality jazz music performance concerts on Maui. We provide a venue for young aspiring local jazz musicians to establish connections within the professional jazz music scene that may facilitate career opportunities," states Jazz Maui Founder, Bryant Neal.