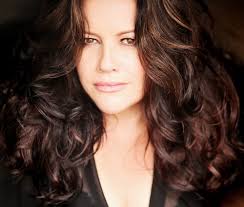 Singer – Songwriter, Amy Hānaiali'i remains Hawai'i's top selling female vocalist of all time. Hānaiali'i's success as a recording artist speaks for itself and is evidenced by a multitude of awards and acknowledgements, including five GRAMMY® nominations for Best Hawaiian Music Album.
Amy's albums have also garnered 22 Nā Hōkū Hanohano awards – Hawai'i's equivalent to the GRAMMY® awards. Hānaiali'i's range of multiple Nā Hōkū Hanohano wins, showcases her varied musical depth over the years prevailing in the following categories: Female Vocalist of the Year, Hawaiian Album of the Year, Song of the Year, Group of the Year, Christmas Album of the Year, Contemporary Album of the Year, and many others.
Her diverse success, with cultural responsibility, provides clear recognition by Hawai'i's music community and Amy's fans that her musical appeal is universally accepted. All of Hānaiali'i's albums have validated commercial success by consistently placing her at the top of the World Album Billboard charts.
Amy has played for sold out crowds in Europe, Japan, China, all across America and French Polynesia. Hānaiali'i's Friends and Family album showcased a stunning duet with country music legend Willie Nelson. Alongside and recording with the best, Amy also has performed live and opened for renowned artists like Earth, Wind and Fire, Carlos Santana, Boz Scaggs, Diana Krall, Joe Cocker and many more, her upcoming release features a duet with Michael Mcdonald.
Hanaiali'i's talent emerges from a disciplined blend of classical training, fusing powerhouse vocalists, and honoring her family through her worldly heritage and rooted ancestral responsibility.