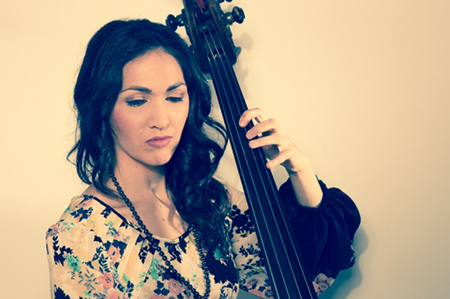 Jazz, Blues, and Beyond!
With the Katie Thiroux Trio with guest artists Justin Kauflin, Sheryl Renee, Mike Lewis, and Paul Contos
Saturday, June 29, 2019 – 7:30 PM
McCoy Studio Theater
Maui Arts & Cultural Center
1 Cameron Way, Kahului, HI 96732
The celebrated and internationally renowned bassist and vocalist, Katie Thiroux, will light up the night with her all-star trio supporting four knockout guest artists.
Enjoy a night of great music with Quincy Jones' protege, pianist Justin Kauflin; Jazz & Blues vocalist, Sheryl Renee; Honolulu-based trumpet sensation, Mike Lewis; and saxophone giant, Paul Contos, who has toured with everyone from Dizzy Gillespie to the Temptations.

Jazz Maui Camp
June 23-30, 2019
This exciting new camp is designed for aspiring young musicians (13+) of all skill levels looking to unleash their creativity and explore the beauty of Hawaii. Instruction includes ensembles, master classes, electives and concerts from our award winning faculty. Daily music curriculum will be enhanced with Hawaiian immersion activities including Luau, Snorkeling, Beach time, History Tours and more. Come spend a fun filled week of music and culture in beautiful Maui.
Our professional instruction includes ensembles, master classes, electives and concerts from our award winning faculty. Collectively, they have performed at numerous prestigious venues including Birdland, Monterey Jazz Festival, The Blue Note, Montreux Jazz Festival, Walt Disney Concert Hall and tours in Asia, Europe, South America.
Special screening of
Keep on Keepin' On
Thursday, June 27 – 7 PM
King Kekaulike Performing Arts Center,
King K High School, 121 Kula Hwy., Makawao
$10 per person at door
A documentary that follows jazz legend Clark Terry over four years to document the mentorship between Terry and 23-year-old blind piano prodigy Justin Kauflin as the young man prepares to compete in an elite, international competition.
Q & A with co-producer Justin Kauflin after the movie.
Director: Alan Hicks
Writers: Davis Coombe, Alan Hicks
Stars: Clark Terry, Justin Kauflin, Quincy Jones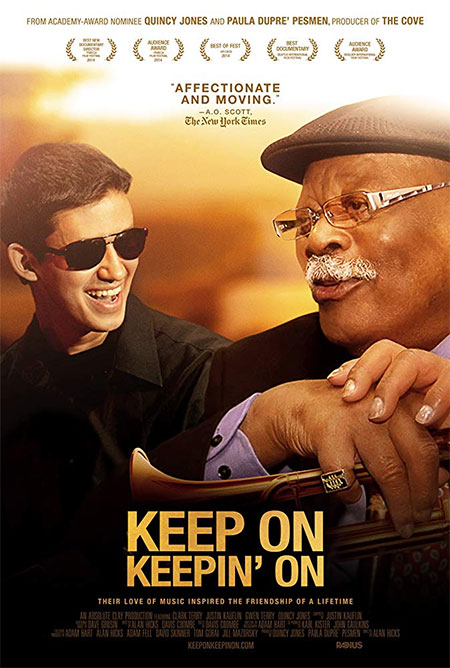 Jazz Maui Dance Class
 SAMMAY 2019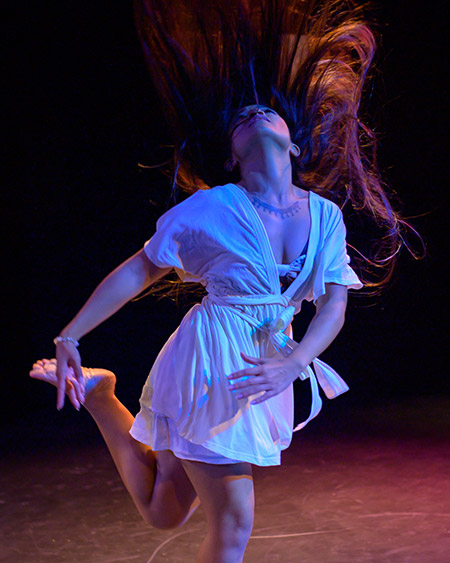 Friday 6/28
Omori B
1-2 PM – In8 Flow
3-4 PM – Hip Hop
Saturday 6/29
Omori B
10:30-11:30 AM – Hip Hop
1:30-2:30 PM – Rooted Rhythms
5-6 Demo and / or performance
Hip Hop
a workshop that centers Hip Hop culture as the heart and soul and brings to focus the ways in which Hip Hop dance has brought joy and resilience to our communities through intercultural and intergenerational ciphers. dancers will be encouraged to activate their innate groove and discover a collective orientation towards a more harmonious future.
Rooted Rhythms
a movement exploration workshop that engages rhythms and dance traditions of the African diaspora. through soulful song and polyrhythms, dancers will seek to deepen their connection with land and lineage through a grounded release and a repetition of flow. elements from contemporary dance will further encourage dancers to explore the relationship between the earth and sky – the seen and the unseen.
in8 flow
participants will explore what it means to embody the individual within the collective – finding one's innate flow through rootedness in the natural elements, spiritual essence, and fundamentals of movement found in hip hop, african diasporic, and contemporary dance.
All classes $10 collected at location.
Get updates on Facebook at aecgJazzMaui and follow @JazzMauiaecg on Twitter.