Jazz Maui is Proud to have Featured the Following Artists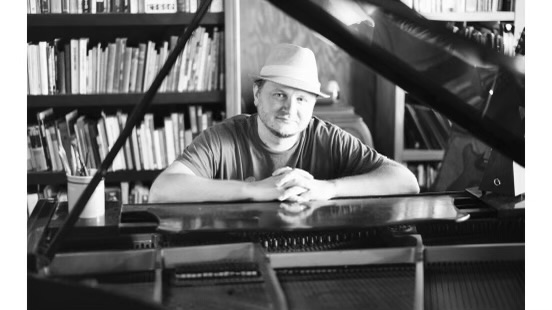 Keyboardist Toby Couture was born in northern New York to a music family. His father was a folk musician and his mother played classical music. Toby attended the Conservatory of Music SUNY Purchase College, studying jazz piano, classical guitar, percussion and French language, graduating cum laude. After traveling Europe to practice French and German, Toby worked for years as a freelance musician, bandleader and composer, and also released the album "As You See" with German guitarist Daniel Friederich. Since moving to Maui over ten years ago, he has worked with many local musicians on Maui including Willie Nelson, Marty Dread, Guerilla Jazz, and his own projects. He has composed several suites of neo-classical music for local dance company Adaptations Dance Theater, as well as producing and recording work other local artists.
Swing Star plays Gypsy Jazz in the style of Django Reinhardt's Hot Club of France.
This musical style includes swinging jazz, Waltz, passionate Ballads, Bossa Nova and Waltz, as well as the sound of European Gypsies.
The group of guys; Steve Elliott on guitar, Loren Tilley on guitar, and Michael Guzalak on clarinet and sax, got together on Maui in early 2018.
Steve is the founder and instigator of the group, so you can blame him. His burning passion for Gypsy Jazz drew in Loren next, and Michael soon joined in to form Swing Star.
All the members are multi-instrumentalists and over the years have played in many different bands and styles of music, from Accordion to Zydeco.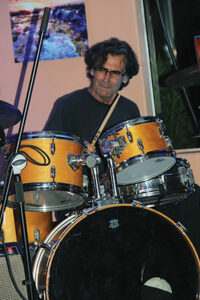 Well known on Maui, Paul Marchetti studies drums and percussion in New York and has performed and recorded with artists such as Mick Fleetwood, Eric Marienthal, Walter Becker, Michael McDonald, Michael Buble and many more. He started his career in 1973, touring and
recording with Peter Yarrow of Peter, Paul and Mary. Marchetti has appeared on national and local television shows and recorded and toured with an international list of artists.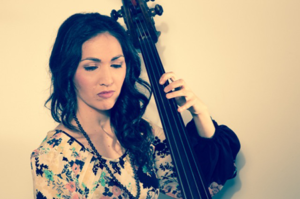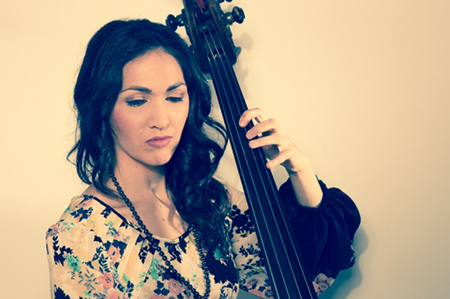 Katie Thiroux is an internationally-acclaimed bassist, vocalist, composer, bandleader and recording artist. In addition, she teaches at the Monterey Jazz Festival's Summer Jazz Camp and serves as artistic and educational director of the Jazz Maui Camp, an opportunity to students from around the world to get a first rate learning experience as well as exploring the beauty and culture of Hawaii. Thiroux's contemporary jazz draws upon the rich history of the music and her unique gift of simultaneously balancing sultry vocals and virtuosic bass playing leaves audiences worldwide in awe. In the words of music icon Quincy Jones, "This girl is IT!"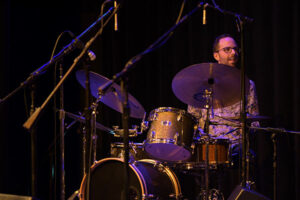 Los Angeles-based drummer Matt Witek has toured the world with many jazz musicians and recorded with Katie Thiroux on her award-winning album "Introducing Katie Thiroux". A creative and passionate musician specializing in jazz, he is also an educator for the prestigious
Monterey Jazz Festival and for Jazz Maui Camp.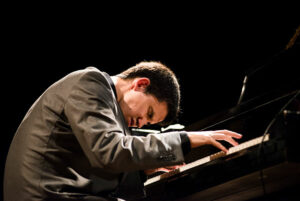 After losing his sight at the age of 11, Justin Kauflin gravitated towards playing jazz piano, despite having a classical background in violin and piano. He received top honors at jazz festivals nationally and began performing professionally by age 15. A protégé of Quincy Jones, Kauflin is the subject of a documentary entitled "Keep On Keepin' On" that follows jazz legend Clark Terry as he mentors Justin as he prepares to compete in an elite international competition. A composer, producer, educator and Quincy Jones & Yamaha Artist, Kauflin is an instructor at Jazz Maui's Jazz Camp, one of the organization's music education programs.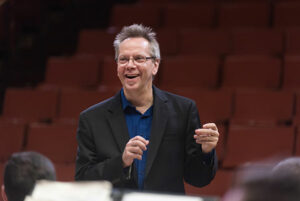 Jeff Hellmer, jazz pianist and educator, has enjoyed a long and vibrant career. Twice named a finalist in the Great American Jazz Piano Competition, he has performed throughout the United States as well as in Europe and the Far East. His recording, Peak Moments, was declared an "exciting addition to the modern jazz piano catalog" by the All Music Guide. He has been a soloist and guest conductor with the Dallas Wind Symphony eight times, in repertoire ranging from Stravinsky to Bill Evans.
Before coming to Maui, Hellmer was Director of Jazz Studies and Distinguished Teaching Professor at the University of Texas at Austin, where he led the UT Jazz Orchestra in performances at the North Sea and Montreux Jazz Festivals, as well as appearances with jazz masters such as Chris Potter, Maria Schneider, Joshua Redman, John Clayton, and Kenny Garrett. He developed a MOOC (Massive Open Online Course) in Jazz Appreciation that was received with critical acclaim on the EdX platform, with an enrollment of over 19,000 students! His former jazz piano students have garnered impressive recognition for their creativity and individuality.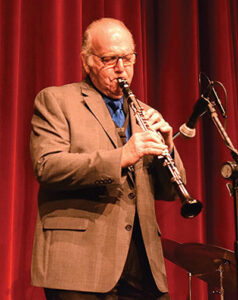 Phil Smith was born in Memphis, Tennessee; the Home of the Blues. That city influenced his career as a musician and lover of jazz and blues for over 40 years. He grew up in Blytheville, Arkansas and started playing the clarinet when he was 8 years old. His older brother Joe was already paling the accordion and with the addition of his younger brothers, Mark and David, they formed the Smith Brothers Combo in their home town. The began to play for talent shows, beauty pageants, services clubs and other functions in the community. His brothers are still active in the Memphis music scene today.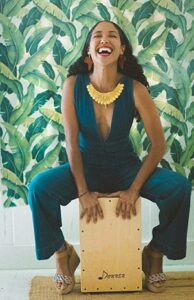 Singer, songwriter, author and poet, Tanama Colibri is of Dominican and Puerto Rican heritage. Her multi-lingual and experimental style encompasses world, pop, spoken word and soul which she expresses with authenticity and fervor.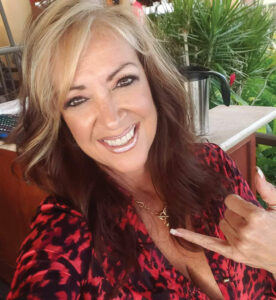 Gina Martinelli is a local resident who has been a singer/performer on Maui for almost 30 years. Her vocal range and smooth tones have allowed to work in just about every genre of music from Rock and Blues to Country, even Jazz. Performing in venues such as the Maui Arts and Cultural Center, Hotels and NightClubs, not to mention community benefits like 9-11 Relief Benefit alongside Willie Nelson, Whale Day and American Heart Association benefits.
Gina's commitment to music and community is something she plans on sharing for many years to come.
Kisa Uradomo graduated from Maui's King Kekaulike High School and was one of only two musicians from Hawaii ever selected to play in the prestigious National Youth Orchestra of the United States, a program of the educational arm of Carnegie Hall. She studied at the Eastman School of Music and pursues a master's degree in violin Performance at the University of Michigan.
Accomplished cellist Alex Greenbaum is a graduate of the Eastman School of Music. As cellist of the Hausmann Quartet he has served as an Artist-in-Residence at San Diego State University where he has taught cello and chamber music. One of the principal cellists of The Knights, he has performed and recorded throughout the USA and Europe with luminaries such as Yo-Yo Ma, Dawn Upshaw and many more. Alex has performed as a soloist and his varied interests led to collaborations with dance groups such as the Alvin Ailey American Dance Theater and the Mark Morris Dance Group. He has recorded for major record labels, film, television and commercials.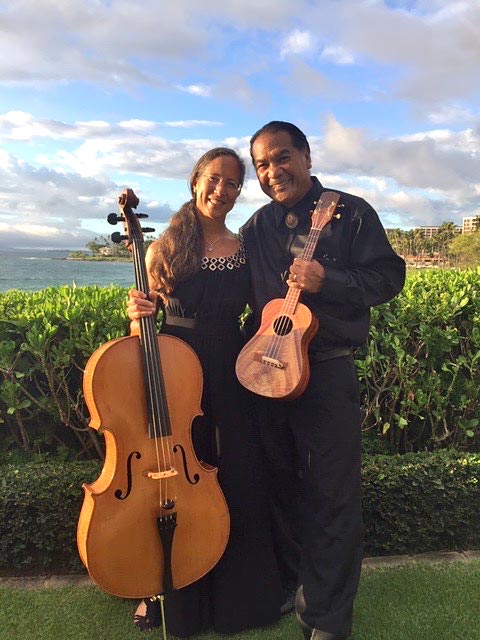 Michelle Ancheta – Cello 
Michelle began playing cello at age 10. Her father, the late Dr. Jose' Romero, wanted his 4 children to form their own string quartet, and Michelle was assigned to play the cello. Her first teacher was Roxie Berlin, then the late BJ Smith. She also studied with Beverly LeBeck on Oahu, under a Maui Philharmonic Scholarship. She remembers her teachers fondly.

Biographies
Joshua Nakazawa, Cellist: Mana Music Hawaii Founder
Insta: @manamusichawaii
After his classical training at Manhattan School of Music, Josh, a native of Boston MA, set on a musical path that continues to lead him around the globe. Josh has performed Solo, Chamber and Orchestral music at the Banff Music Festival in Canada, the Pacific Music Festival in Japan, and the Spoletto Music Festival in South Carolina. After playing with the National Arts Centre Orchestra in Ottawa, and in addition to his current full time position with the Hawaii Symphony Orchestra, he also plays with the Hawaii Opera Theater and as a guest musician with the Charleston Symphony Orchestra.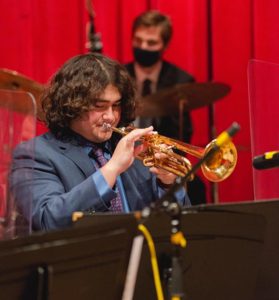 Hailing from Haiku, Jake Thomas is a New York based trumpet player, composer, and arranger. He has performed at landmark jazz venues including Dizzy's Club, Birdland, The Django, and Blue Note Hawai'i. Thomas has shared the stage with musical luminaries including the Birdland Big Band, Delfeayo Marsalis, and Samara Joy.
Thomas has just finished his third year at SUNY Purchase, and as a student of trumpet legend Jon Faddis, he plays lead trumpet with both the Purchase Jazz Orchestra and the Purchase Latin Jazz Orchestra.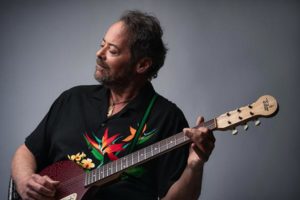 Born in Ohio to a British architect father and Italian artist mother, Colin spent his youth in Memphis, picking up guitar by accident:
"I was playing trumpet in the school band and I punctured my ear drum in a football game. So the Band director put me in the concert band playing double bass with a bow, and from there I progressed to electric bass in the jazz band at school and then switched to guitar.""Colin was also busy soaking up classic Chicago blues and Memphis soul during this time.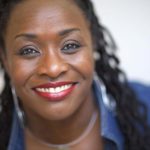 The dynamic versatility of Colorado's Sheryl Renee comes from a literal lifetime in and around the entertainment business. An audience favorite, Sheryl moves effortlessly between music genres, artistic avenues, and her entrepreneurial pursuits. Her voice can be heard on hundreds of recordings and commercials. She gets great joy from nurturing and introducing extraordinary talent.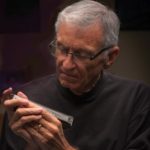 Tom received his first harmonica at the age of 15 in San Francisco as a Christmas gift.  It was then he engaged former "Harmonica Rascal" Ray Tankersley to teach him to play.   
Tom played lead with the "Harmonica Express," and the world famous "Johnny Puleo Harmonica Gang.".  Tom then went on to perform around the world on his own, also performing with the Harmonica Aces on Holland America Cruises Lines to South America.  He is continues to perform as a soloist in Asia including China.  Tom also performs in the Reno area clubs/restaurants and at Jazz Festivals along with Jazz Bands and Symphonies worldwide.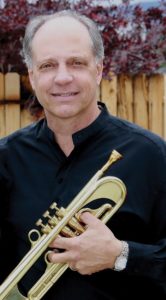 Paul January got his first paying gig when he was 11 years old, playing piano for a children's fashion show in Denver, Colorado. By 1972 he was attending music school, teaching piano and trumpet, and working every weekend, and when his former piano teacher said, "Let's move to Vegas and play in the orchestras!" he was all in.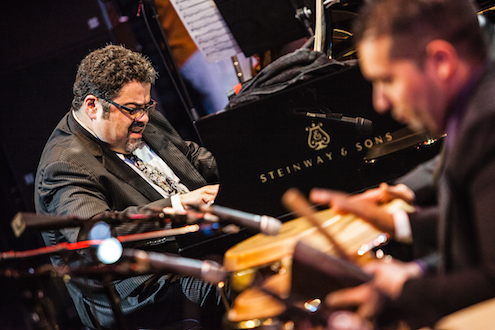 Arturo O'Farrill is a Grammy Award-winning pianist, composer and educator. Son of the late Cuban bandleader and jazz legend Chico O'Farrill, Arturo was educated at the Manhattan School of Music, Brooklyn College Conservatory and the Aaron Copland School of Music at Queens College. He played piano in Carla Bley's Big Band from 1979 through 1983 and earned a reputation as a soloist in groups led by Dizzy Gillespie, Wynton Marsalis, Harry Belafonte and others. In 2002, he established the Afro Latin Jazz Orchestra and In 2014 won the Grammy for Best Latin Jazz Album. O' Farrill is internationally recognized as a leading music educator who has conducted workshops and seminars for thousands of students and musicians throughout the world to promote interest and appreciation for the unique music genre of Latin Jazz.
The UT Arlington Department of Music is an accredited member of the National Association of Schools of Music (NASM) with a world-renowned faculty and approximately 325 graduate and undergraduate students. It offers both undergraduate and graduate degrees in jazz performance. The Bachelor of Music in Jazz Studies degree is a robust music degree combined with significant coursework in jazz studies. The Bachelor of Music in Jazz Studies is designed to prepare students for professional work in the ever-growing jazz and commercial music areas or for successful audition into graduate school.
Joe McCarthy has led a diverse career as drummer/percussionist, bandleader, producer and educator in a myriad of settings from symphony orchestra to bebop, big band, afro cuban, theater and beyond. read more…
Mike Drake is originally from Durban, South Africa. He moved to the Dallas/Fort Worth Metroplex to study at the University of North Texas in Denton, where he received his degree in jazz studies. read more…
BRIAN MULHOLLAND is an adjunct instructor of jazz bass and music business at the University of Texas at Arlington. While at UTA, he has taught jazz history, music appreciation, jazz combos, advanced improvisation, and music business. read more…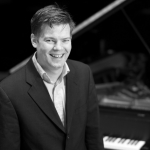 Dan Cavanagh is an Honorary Fellow of the National Academy of Music, and was named a Prizewinner in the 2009 International Music Prize for Excellence in Composition for his trumpet and piano work "From the Barrage Comes Clarity." read more…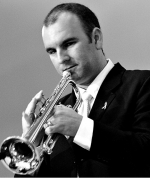 Ken Edwards, trumpet and flugelhorn player, is an active freelance musician and educator in the Dallas/Fort Worth area and currently teaches applied trumpet, jazz improvisation and jazz appreciation and directs one of the two large jazz ensembles at the University of Texas at Arlington. read more…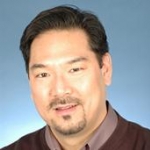 After teaching at Texas Wesleyan for 13 years, Tim took over as Director of Jazz Studies at UT Arlington in 2004.   read more…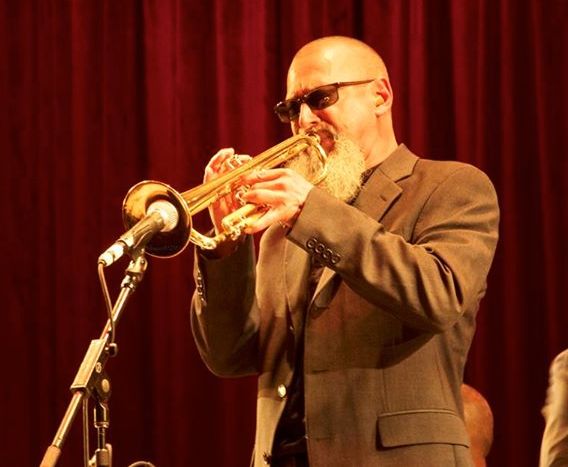 Grammy winning trumpeter, composer, and educator Jim Seeley can be heard on countless recordings and tours as a featured soloist with Ray Charles, Louis Bellson, The Duke Ellington Orchestra, Maynard Ferguson, Chucho Valdez, Chico O'Farrill, Greg Allman, and many others. As an original member of The Afro Latin Jazz Orchestra, under the direction of Arturo O'Farrill, he has toured and recorded extensively and continues to perform regularly with the group.
As an educator, Jim has conducted seminars and master classes all over the world including Thailand, Japan, Taiwan, China, Australia, Spain, Venezuela, Colombia, Germany, Austria, Hawaii, Tahiti, Cuba, and extensively throughout the United States.
A long time inhabitant of the New York music scene, Jim performs regularly with a number of groups, including his own, and freelances frequently with many various artist in a variety of styles including, Jazz, Latin Jazz, Blues, Brazilian, and experimental music, and remains quite active as a teacher with The Afro Latin Jazz Alliance and forJazz @ Lincoln Center's Middle School Jazz Academy.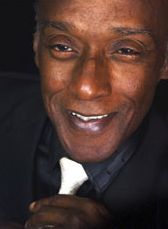 Tommy James has been the pianist and music director of the Duke Ellington Orchestra for the past nine years. Over the years Mr. James has worked with a wide ranging group of artists of many musical genres. Among the outstanding artists and bands with whom he has performed and/or recorded with are The Duke Ellington Orchestra, Lionel Hampton, Joe Williams, Maureen McGovern, Cleo Laine/John Dankworth, Nell Carter, Marlena Shaw, Roy Ayers, Melba Moore, Manu Dibango, Billy Vera, The Spinners, and the Temptations.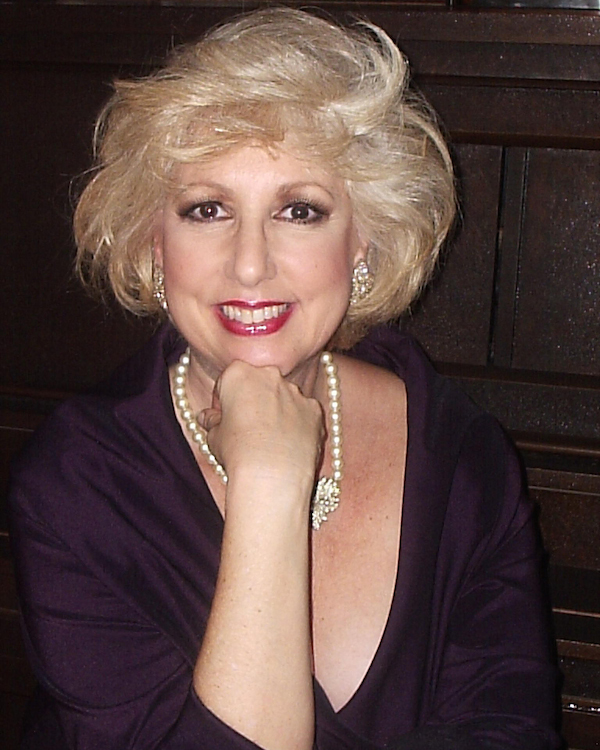 Prior to settling in Hawai'i, Shari Lynn attended the Pasadena Playhouse, sang with George Shearing and led her own band, touring twenty eight states for seven years. Since settling in Hawaii in 1976, she has successfully continued her career as a professional singer and actress. She's headlined in concerts with the Honolulu Symphony, and was the "girl singer" with the Del Courtney orchestra. She's had regular gigs in major hotel showrooms and lounges such as the Royal Hawaiian's Monarch Room with The Brothers Cazimero, the Kahala Hilton's Maile Room with Kit Samson, and the Sheraton's Hanohano Room with her own band, Fascinatin' Rhythm, which also had a ten-year run at the Hale Koa Hotel.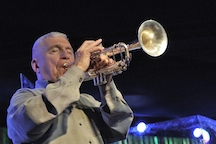 Valery Ponomarev worked with Art Blakey & the Jazz Messengers for 4 years. With the Messengers, he performed at major concert halls, clubs, and festivals all over the world and recorded eleven record albums. He also made numerous television appearances with the Messengers in Europe, Japan, and Brazil. In the United States he has made television appearances on "To Tell The Truth," on the PBS network, National Geographic Today, and CNN. He performed at the Clifford Brown Memorial Concert in Wilmington, Delaware, 1991, which featured the music of the legendary Max Roach/Clifford Brown Quintet with Max Roach (leader) on drums, Harold Land, tenor sax, George Morrow, bass, Sam Dockery, piano, and Valery Ponomarev, trumpet.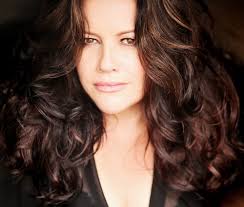 Singer – Songwriter, Amy Hānaiali'i remains Hawai'i's top selling female vocalist of all time. Hānaiali'i's success as a recording artist speaks for itself and is evidenced by a multitude of awards and acknowledgements, including five GRAMMY® nominations for Best Hawaiian Music Album.
Amy's albums have also garnered 22 Nā Hōkū Hanohano awards – Hawai'i's equivalent to the GRAMMY® awards. Hānaiali'i's range of multiple Nā Hōkū Hanohano wins, showcases her varied musical depth over the years prevailing in the following categories: Female Vocalist of the Year, Hawaiian Album of the Year, Song of the Year, Group of the Year, Christmas Album of the Year, Contemporary Album of the Year, and many others.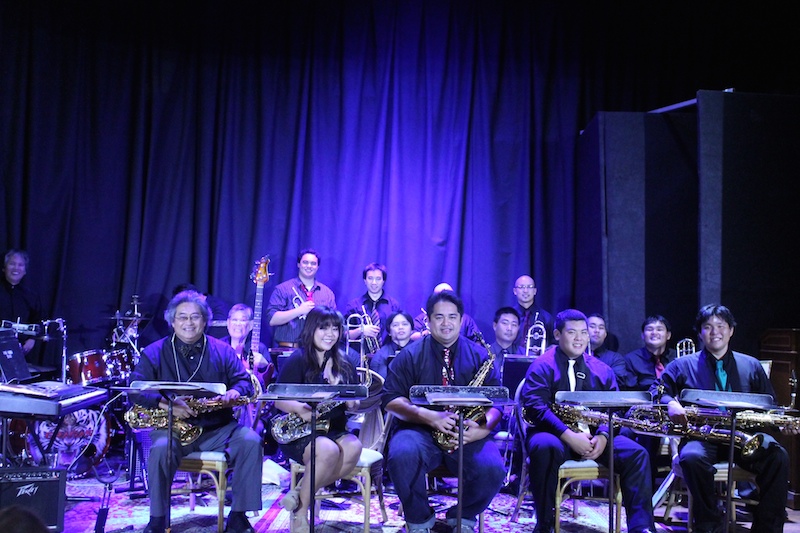 The Chop Suey Jazz Combo is an offshoot of the newly revived Chop Suey Jazz Orchestra. Made up of professional and semi-pro musicians and educators, the Chop Suey Jazz Combo features drummer Perry Gragas, guitarist Rusty Higa, guest bassist Danny M., trombonist Richard Tadaki (retired Iao Intermediate band director), and tenor saxophonist Siuai Laufou (Kamehameha Schools Maui music director).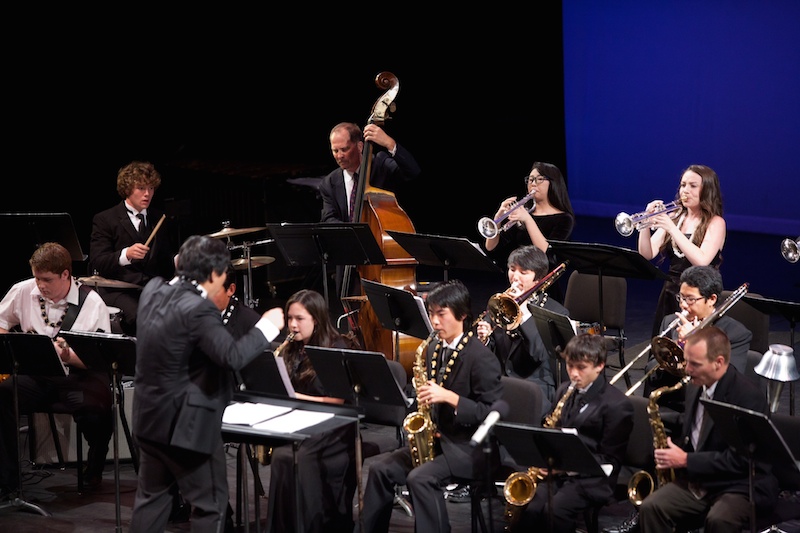 The Na Ali'i Big Band is one of Maui's premier ensembles for big band-style jazz and swing. Ranging from Basie to Maynard, this group of talented high schoolers focuses on the stylistic elements of jazz music as well as improvisational soloing. The Teal & Black Jazz Quintet is comprised of senior drummer Joshua Demetropoulos, junior pianist Michaela Johnson, senior trumpeter Keokoa Mahi, and music director Casey Nagata, and will be joined by guest bassist Danny M.