Join Us for Our Next Event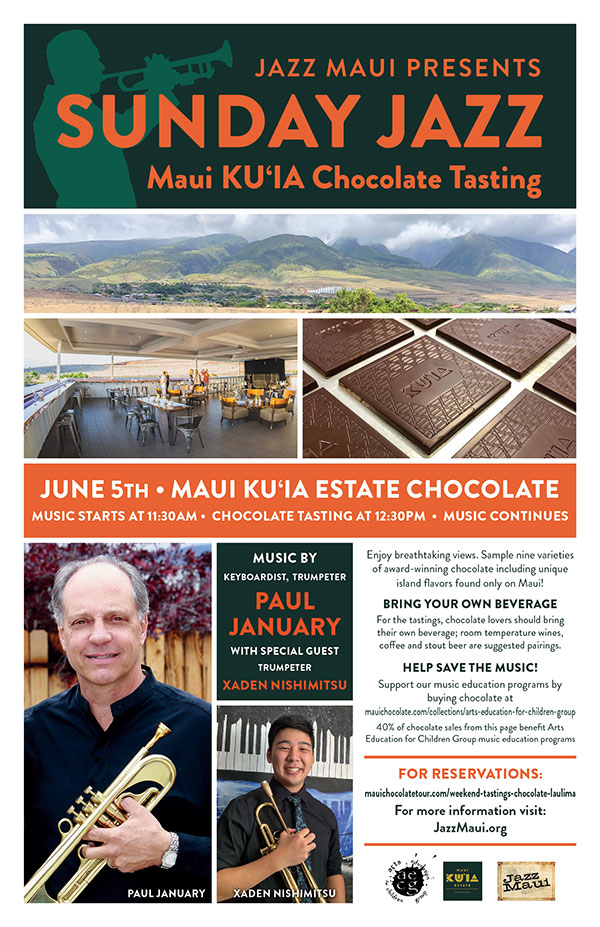 Jazz Maui Presents

SUNDAY JAZZ
Maui KU'IA Chocolate Tasting
JUNE 5th


Music starts at 11:30 AM
Chocolate Tasting at 12:30 PM
Maui Ku'ia Estate Chocolate

MUSIC BY KEYBOARDIST, TRUMPETER
PAUL JANUARY
WITH SPECIAL GUEST TRUMPETER
XADEN NISHIMITSU
Enjoy breathtaking views. Sample nine varieties of award-winning chocolate including unique island flavors found only on Maui!
BRING YOUR OWN BEVERAGE
For the tastings, chocolate lovers should bring their own beverage; room temperature wines, coffee and stout beer are suggested pairings.
HELP SAVE THE MUSIC!
Support our music education programs by buying chocolate at mauichocolate.com/collections/arts-education-for-children-group
40% of chocolate sales from this page benefit Arts Education for Children Group music education programs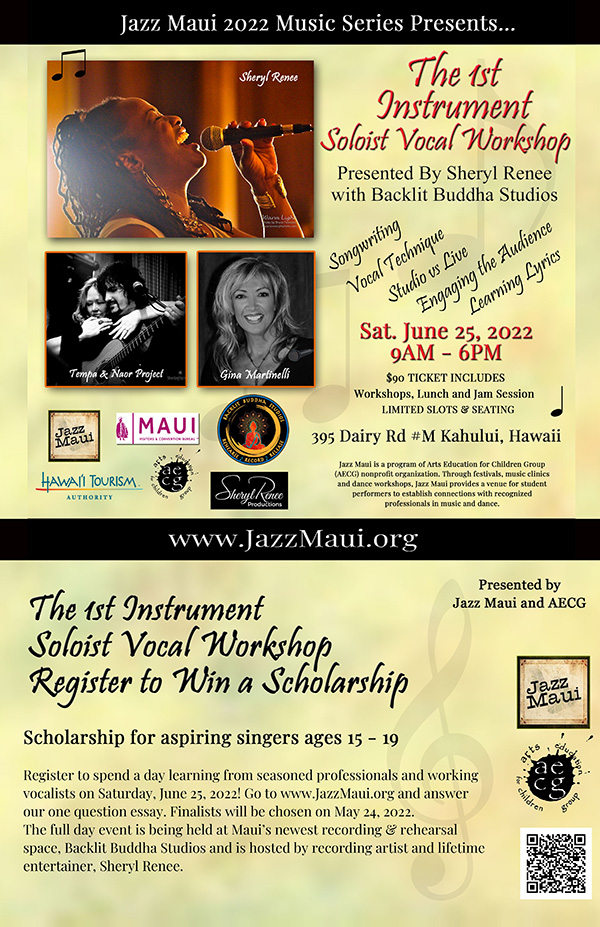 Jazz Maui 2022 Music Series Presents
Learn from the pros!
Spend a day with seasoned music professionals and working vocalists.
The 1st Instrument Soloist Vocal Workshop will give you a chance to ask questions, learn more about the performance industry and hone your skills. Presented by Jazz Maui, and hosted by recording artist and lifetime entertainer, Sheryl Renee in collaboration with Maui's newest full-service recording studio and rehearsal space, Backlit Buddha Studios. Other clinicians include the Tempa Singer-Naor and Nave Naor of the Tempa & Naor Project, and vocalist Gina Martinelli.
The day includes multi-topic music workshops, and lunch provided by Las Pinatas, and ends with a chance to sing for your attendees, with a provided musician. For aspiring and professional singers ages 15 and older. Space is limited so book your slot today!
Register to Win a Scholarship
Register to spend a day learning from seasoned professionals and working vocalists on Saturday, June 25, 2022! Go to www.aecg.org and answer our one-question essay. Five finalists will be chosen on May 24, 2022.

The full-day event is being held at Maui's newest recording & rehearsal space, Backlit Buddha Studios, and is hosted by recording artist and lifetime entertainer, Sheryl Renee. Featured clinicians are the incredible singing-songwriting duo, Tempa Singer-Nave and Naor Nave of the Tempa & Naor Project, and 30 year Maui resident and songbird, Gina Martinelli.
Jazz Maui Virtual Music Series
The series includes three themed concerts featuring professional guest and local musicians. All concerts are free and will be streamed at 8PM on Friday October 22, Friday November 26, and Friday December 17, 2021 here at JazzMaui.org,

AKAKU Channel 55

, and our Jazz Maui Facebook Page.   
December 17 – Jazz featuring Classical Instruments
with Members of Maui Youth Philharmonic Orchestra, Maui Flute Choir,

Sharp Four Jazz Quartet with Mark Johnstone

, and Phil Smith Trio

November 26 – Jazz with Ukulele and the Hawaiian Steel Guitar
with Benny Uyetake Band, Joel Katz Band, Kamalei Kawaa, Seabury Hall Hawai'ian Ensemble, Tanama Colibri, and Phil Smith
October 22 – "Jazz Blues and Beyond II"
featuring Katie Thiroux Trio with Quincy Jones protégé Justin Kauflin
Katie Thiroux is an internationally-acclaimed bassist, vocalist, composer, bandleader and recording artist. Thiroux's contemporary jazz draws upon the rich history of the music and her unique gift of simultaneously balancing sultry vocals and virtuosic bass playing leaves audiences worldwide in awe. In the words of music icon Quincy Jones, "This girl is IT!"
Watch Our Exclusive "Save the Music" Virtual Gala!
A live event held on Friday October 30, 2020

A Benefit to support "Virtual Jazz In the Schools"

Virtual Jazz in the Schools, is a live online learning program, focusing on jazz instruction and performance. The program is designed as a supplement to the in-school music program. Click to learn more.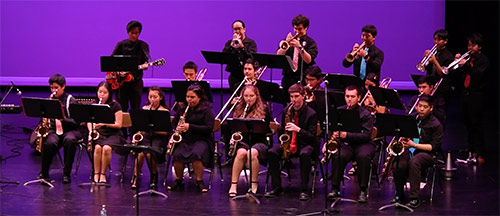 BUY CHOCOLATE & SUPPORT AECG
Chocolate Laulima
The Arts of Education for Children Group (AECG) has partnered with Maui KU'IA Estates to offer you an assortment of delicious chocolates. These gift bags and gift box make great presents for friends and family or can be a special treat for yourself to enjoy. Proceeds from these specific products benefit AECG.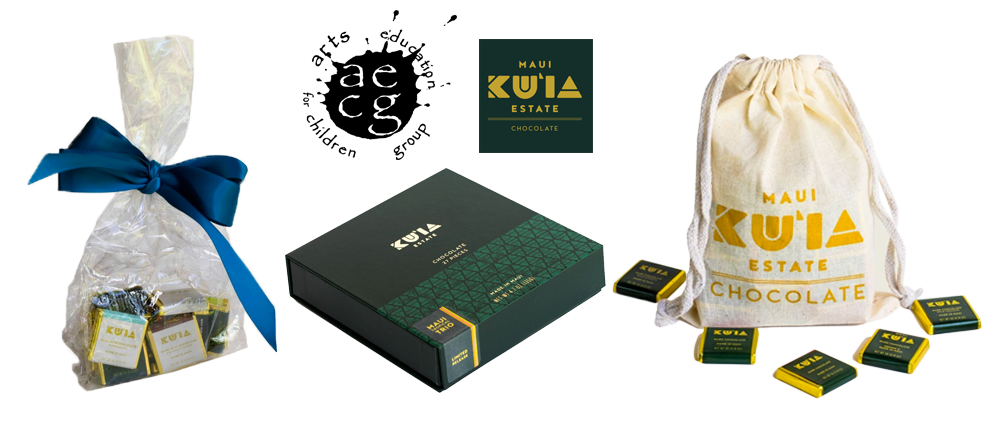 Jazz Maui Presents
Jazz at the Empanada Lady
Saturdays 6:30 PM
Dinner Reservations required
808-868-4544
2119 W. Vineyard Street in Wailuku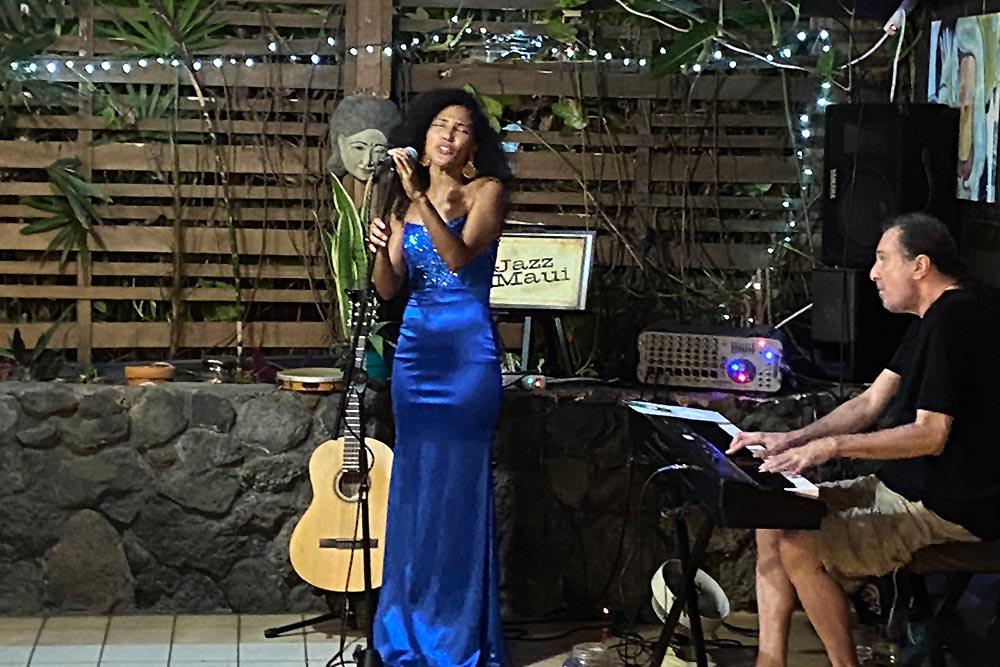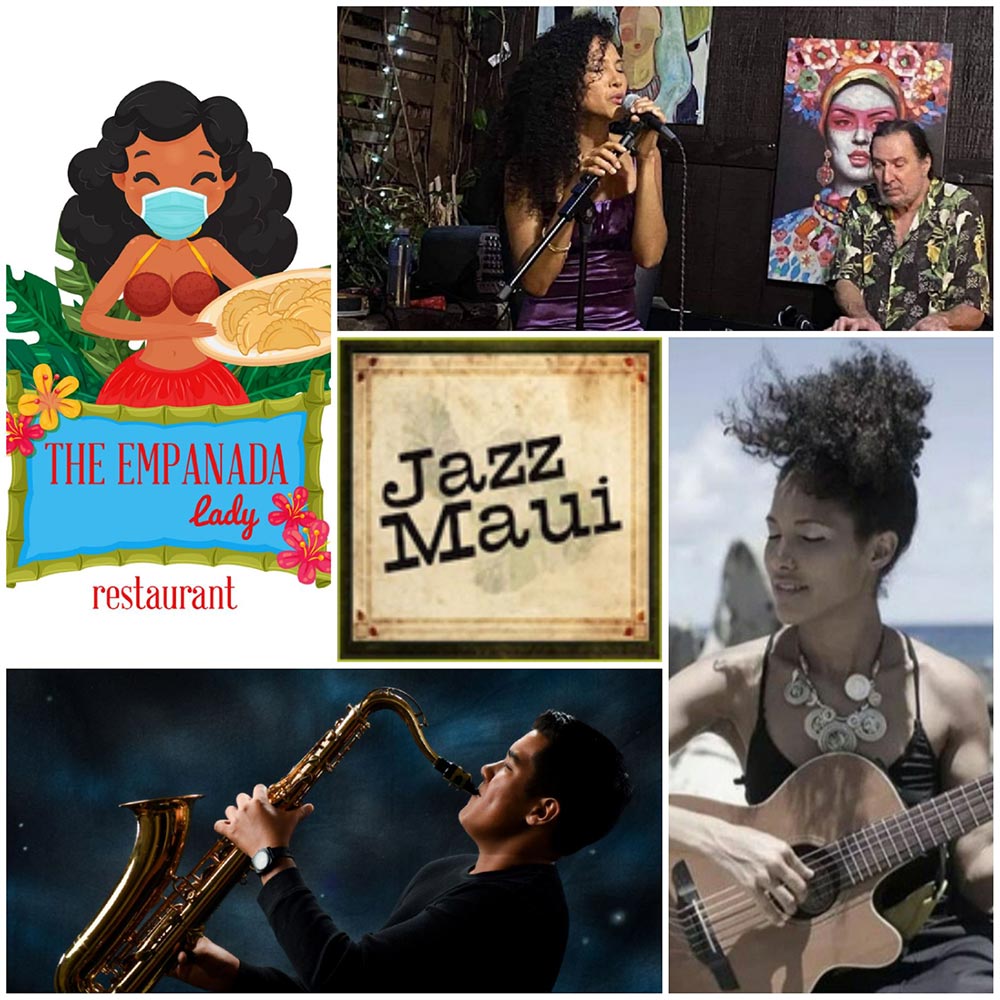 About Jazz Maui
Jazz Maui, a program of Arts Education for Children Group (AECG) nonprofit organization, provides an opportunity for island residents, music students, aspiring and professional musicians, and jazz music aficionados to participate in or attend high-quality jazz music performances. Through festivals, music clinics and dance workshops, Jazz Maui provides a venue for student performers to establish connections with recognized professionals in music and dance.
Questions? Call Jazz Maui Founder Bryant Neal at 808-283-3576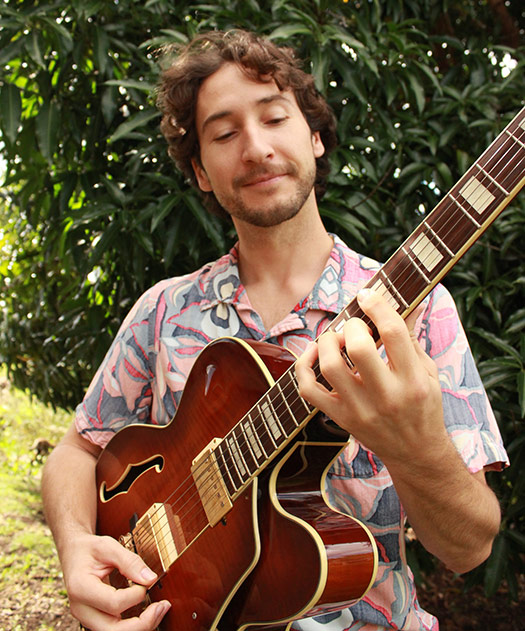 Jazz at the Shops

Outlets of Maui, 900 Front Street – 5pm

Enjoy music, food and fun!
featuring
Prem Brosio
Jake Thomas Quartet
King Kekaulike Na Ali'i Big Band
Mahalo to our supporters: Hawaii Tourism Authority, Arts Education for Children Group, and Outlets of Maui