Jazz on Maui
See below for current Jazz happenings on Maui.
Concerts & Festivals in Spring & Summer!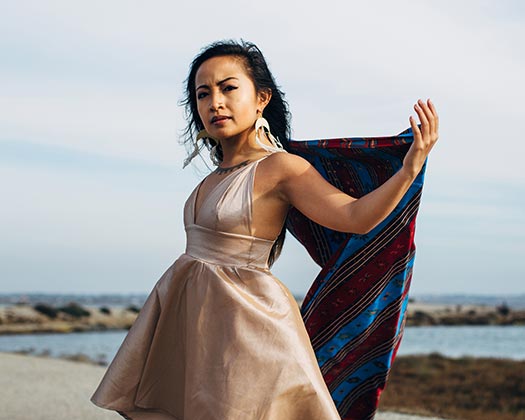 Friday, June 29 and Saturday, June 30
East Meets West Festival
with Dance & Jazz Concerts
East Meet West Festival encourages cross-cultural dance and musical collaborations in a variety of traditional and original styles inspired by east and west. This two-night program at the new King Kekaulike Performing Arts Center features an exciting lineup of professional jazz fusion and international dance artists along with community and student performers.
On Friday at 7:30 pm, enjoy a series of cultural dance performances led by guest choreographer, Sammay, from San Francisco. She will perform with local Filipino, Hawaiian and hip-hop dance troupes to explore the "urban-indigenous" identity through contemporary movement and dances that seek to honor indigenous lineages. Jazz musicians will also take the stage.
On Saturday at 7:30 pm, University of Hawai'i Maui College Jazz Band Director Mike Lewis will conduct performances by King Kekaulike High School's Na Ali'i Big Band and Maui's Chop Suey Jazz Orchestra.
Dance workshops and music clinics will be held during the week on June 25, 26, 27 and 28 at King Kekaulike High School. To register, call 808-283-3576 or email bryantneal808@gmail.com Visit EastMeetsWestMaui.org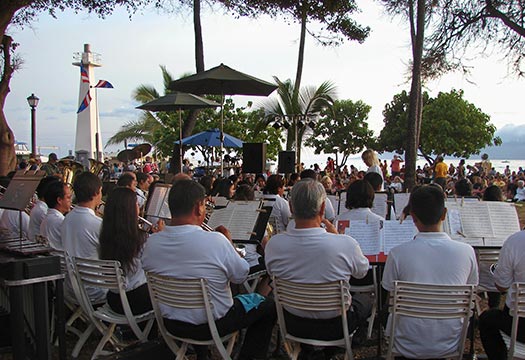 Wednesday, July 4
Jazz Maui 4th of July Concerts
Once again, we'll present live music on two stages for the 4th of July Celebration in Lahaina:
On Lahaina Library's oceanside lawn next to Pioneer Inn, the Chop Suey Jazz Orchestra with special guests will kick-off the concert at 5 pm. Entertainment continues with the Maui Community Band until the fireworks show begins. At Outlets of Maui on Front Street, enjoy continuous DJ tunes and live jazz from 4 pm. Then watch the fireworks show over the ocean at 8 pm – it's all free!
About Jazz Maui
Jazz Maui, a program of Arts Education for Children Group (AECG) nonprofit organization, provides an opportunity for island residents, music students, aspiring and professional musicians, and jazz music aficionados to participate in or attend high-quality jazz music performances. Through festivals, music clinics and dance workshops, Jazz Maui provides a venue for student performers to establish connections with recognized professionals in music and dance.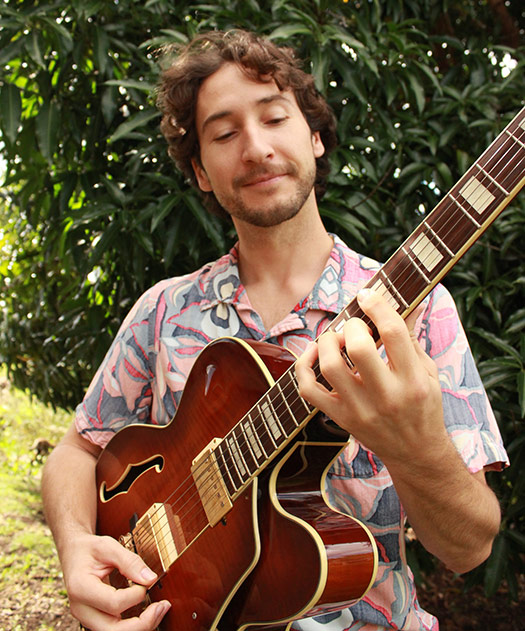 First Sunday Jazz Concerts
Sunday, February 4, 2018 and every First Sunday until December 2, 2018
11 am to 12 pm
Queen Ka'ahumanu Center in Kahului
First Sunday Jazz concerts are part of Jazz Maui's annual East Meets West Festival and Queen Ka'ahumanu Center's Maui Made Sundays.
Rising star artist, Prem Brosio from Maui headlines Sunday Jazz with Friends on the main stage. As a professional guitarist and music educator, Prem trained as a jazz guitarist in Switzerland and earned a Bachelor of Education degree in Music from University of Hawai'i at Manoa. He teaches choir at Haleakala Waldorf School, performs around the island as a soloist, and is a member of the Chop Suey Jazz Orchestra and Maui Chamber Orchestra Chorus.
Maui Made Sundays' entertainment continues until 5 pm with a variety of Hawaiian music students and artists. Admission is FREE.
Questions? Call Jazz Maui Founder Bryant Neal at 808-283-3576