Jazz on Maui
See below for current Jazz happenings on Maui.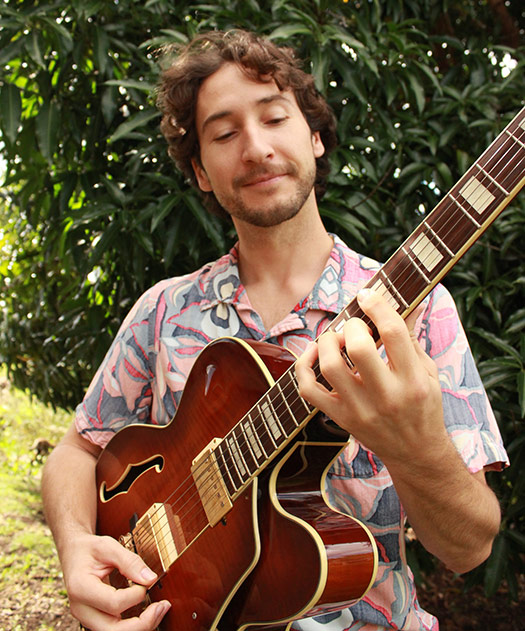 First Sunday Jazz Concerts
Sunday, February 4, 2018 and every First Sunday until December 2, 2018
11 am to 12 pm
Queen Ka'ahumanu Center in Kahului
First Sunday Jazz concerts are part of Jazz Maui's annual East Meets West Festival and Queen Ka'ahumanu Center's Maui Made Sundays.
Rising star artist, Prem Brosio from Maui headlines Sunday Jazz with Friends on the main stage. As a professional guitarist and music educator, Prem trained as a jazz guitarist in Switzerland and earned a Bachelor of Education degree in Music from University of Hawai'i at Manoa. He teaches choir at Haleakala Waldorf School, performs around the island as a soloist, and is a member of the Chop Suey Jazz Orchestra and Maui Chamber Orchestra Chorus.
Maui Made Sundays' entertainment continues until 5 pm with a variety of Hawaiian music students and artists. Admission is FREE.
Questions? Call Jazz Maui Founder Bryant Neal at 808-283-3576
Jazz Maui is presented by Arts Education for Children Group, a nonprofit organization founded in 1996 that is dedicated to providing opportunities for artistic and cultural enrichment.
Jazz Maui provides an opportunity for local residents, music students, aspiring young musicians, professional musicians, and jazz music aficionados to participate in and/or attend high quality jazz music performance concerts on Maui. We provide a venue for young aspiring local jazz musicians to establish connections within the professional jazz music scene that may facilitate career opportunities," states Jazz Maui Founder, Bryant Neal.