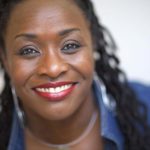 The dynamic versatility of Colorado's Sheryl Renee comes from a literal lifetime in and around the entertainment business. An audience favorite, Sheryl moves effortlessly between music genres, artistic avenues, and her entrepreneurial pursuits. Her voice can be heard on hundreds of recordings and commercials. She gets great joy from nurturing and introducing extraordinary talent.
Known as the "Lady with the Golden Voice", Sheryl's gift of song has led to wonderful opportunities, her highlight, performing the national anthem for President Barack Obama, featured and support vocals for countless CDs, bands, events, projects, and sharing creative time with some of the greatest names in show biz, including Candi Staton, Larry Dunn, Freda Payne, String Cheese Incident, The Contribution and the Colorado Symphony Orchestra conducted by the late Marvin Hamlisch. Other notable musical relationships and Co-producing shows since 1998 with Arts Education for Children Group in Maui HI. Her greatest joy is introducing extraordinary talent.
Sheryl Renee Productions – SRP has produced the stage show series "Salute to The Legends", the award-winning children's safety crusade "Lovey Secure", co-wrote and produced, and staged the musical "Sistas and Storytellers", and the talk radio show 'Making a Way with Bargain Queen Sheryl Renee' on KUHS Radio Denver. Sheryl is also a proud monthly sponsor of NYC's Rome Neal's Banana Puddin' Jazz, which has provided spotlight opportunities, to amazing talent over the past 19 years.
An award-winning actress, she has been in 44 theater productions to date, as a lead, ensemble, playwright, director, props designer, and work with True Colors Theatre Company in Atlanta GA. In 2019, Sheryl was nominated for a Henry Award and won a True West Award for the lead role of Deloris Van Cartier in the hilarious musical 'Sister Act.
Behind the computer, Sheryl creates all of her promotional materials, is a website designer, and handles social media marketing for several small businesses and non-profits. Her hobbies are thrifting, Interior redesign, watching and dissecting films, and spending time at home.
Change is in the air and I'm making the move to my favorite place, to do my favorite things…produce, sing and redesign! My 60th birthday is this year and I'm positioning myself to grow and work where I plan to retire. I am Maui bound on June 1, 2022.